I'm going to be honest with you guys. Honestly, though. Honestly. Okay, sorry. I'll stop. But honestly, I was apprehensive about MealPal at first. I was nervous that my hopes and dreams for this beautiful start-up wouldn't align. But I was wrong. So wrong. Because MealPal is so much cooler than I thought it was going to be. I loved the concept originally, but I LOVE everything that MealPal has become.
There was an article recently published talking about MealPal as the Tinder for desk lunches. Read it then come back here. I'll wait. That article is exactly how I feel.
"If you start to really trust Pal, you'll start to get dishes you might not have tried before, but you actually really like," Biggins says.
My week with MealPal.
First, let's go over the app. As we explored above, MealPal is like the Tinder of desk lunches. I say desk lunch because if you're working from home, I'm assuming you're cooking at home? I don't know. This is a no judgement zone!
The app is built kind of like how Tinder/OkCupid is built in that it asks you a series of questions to limit down the number of possible matches.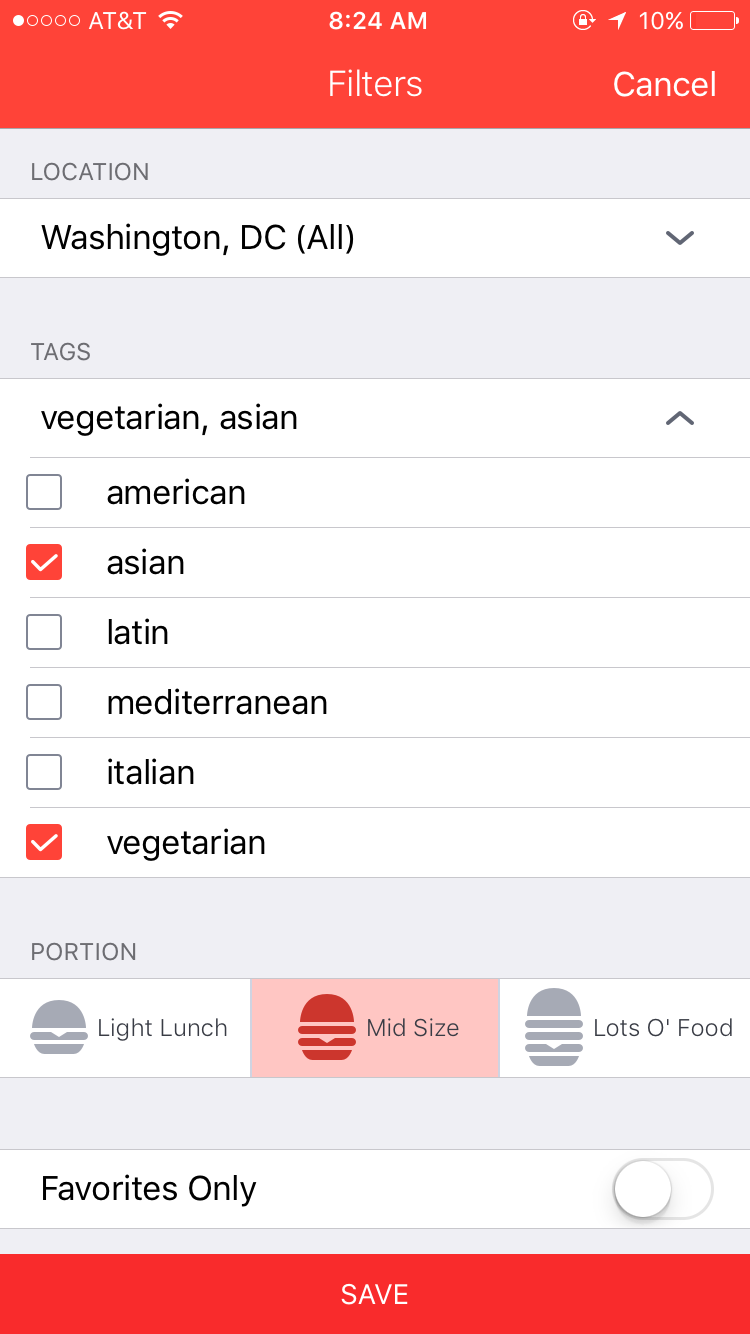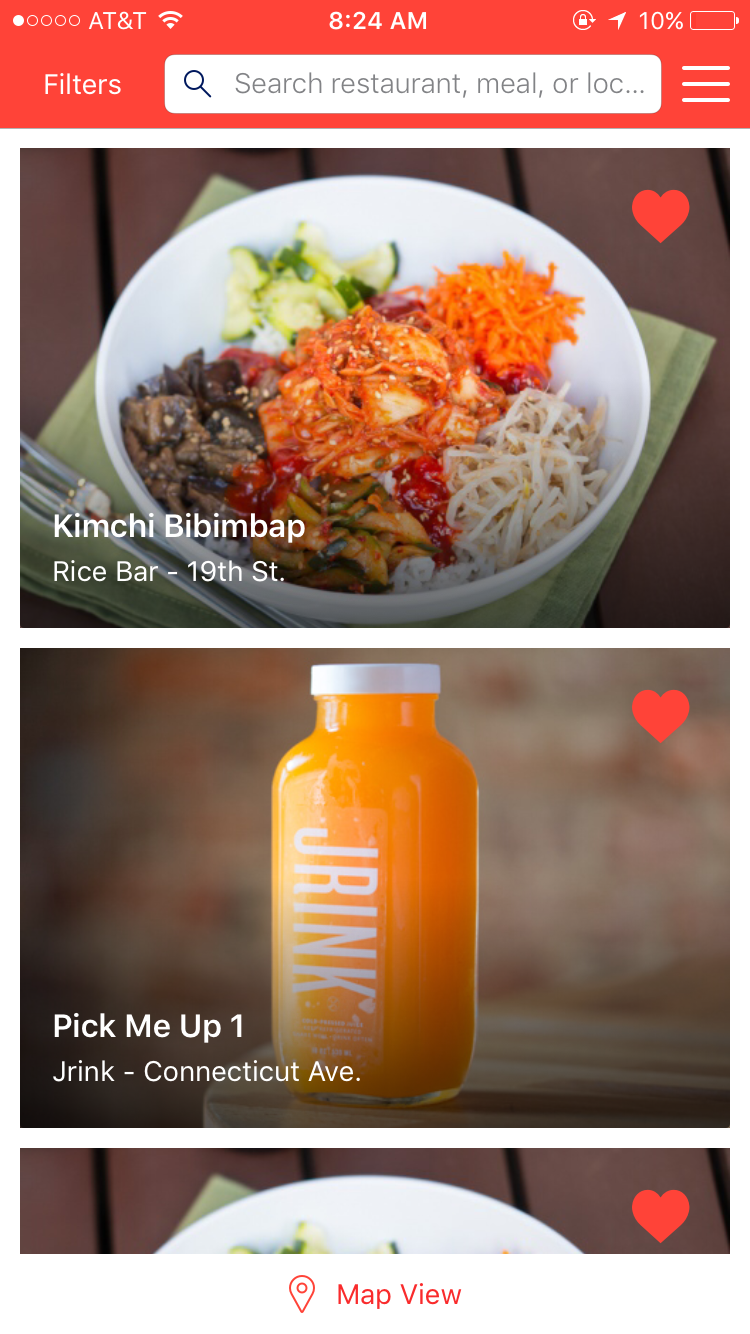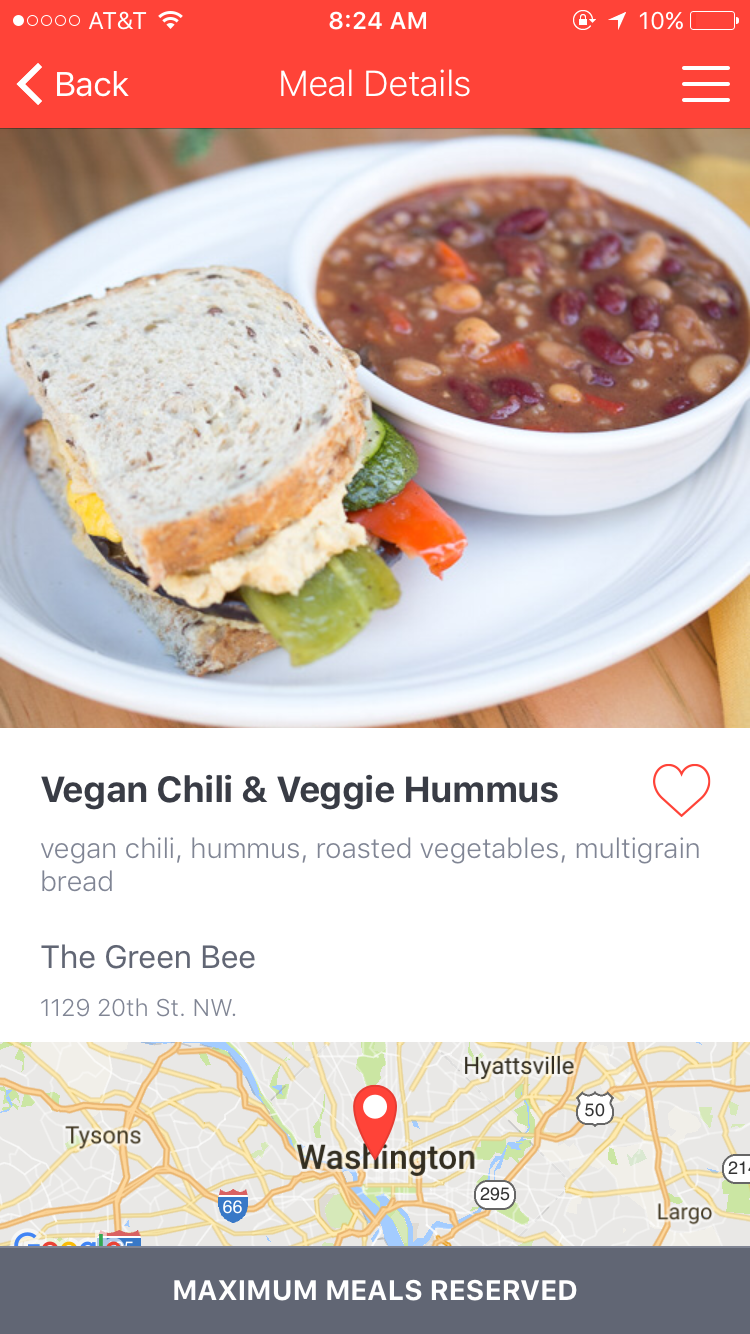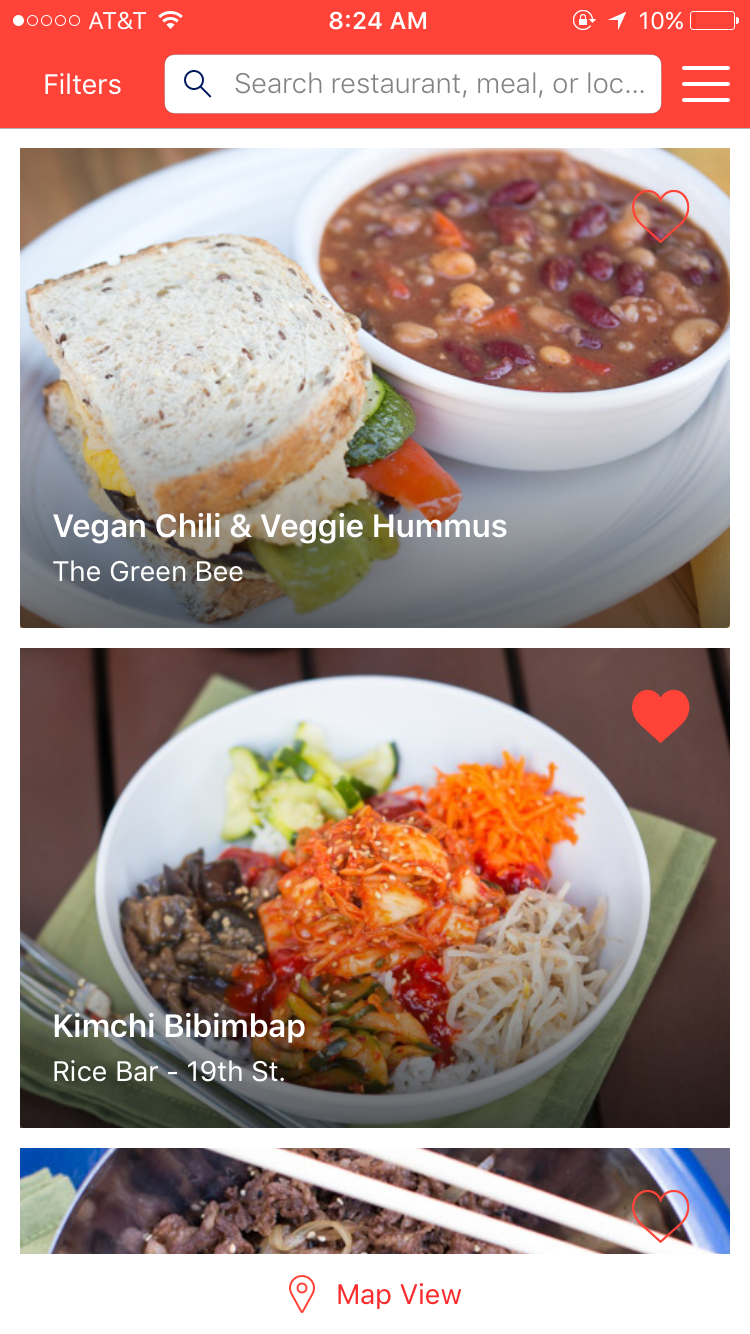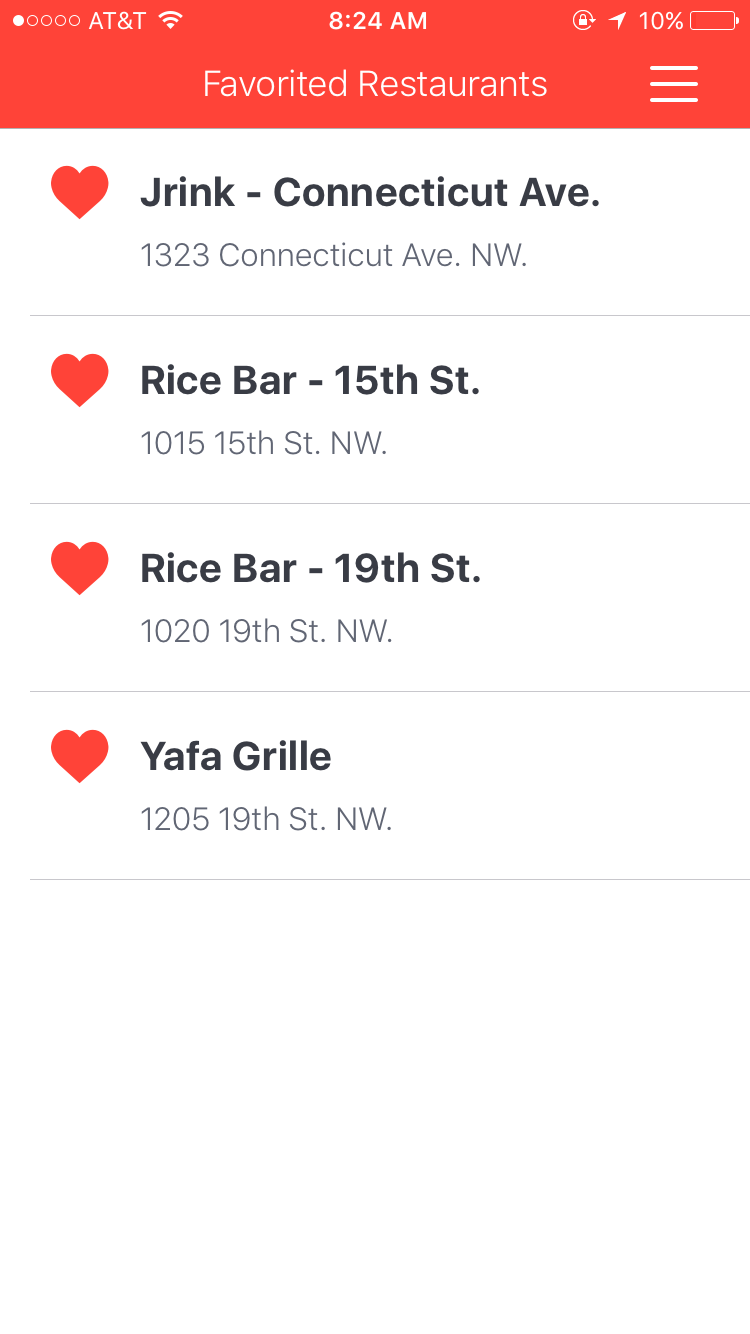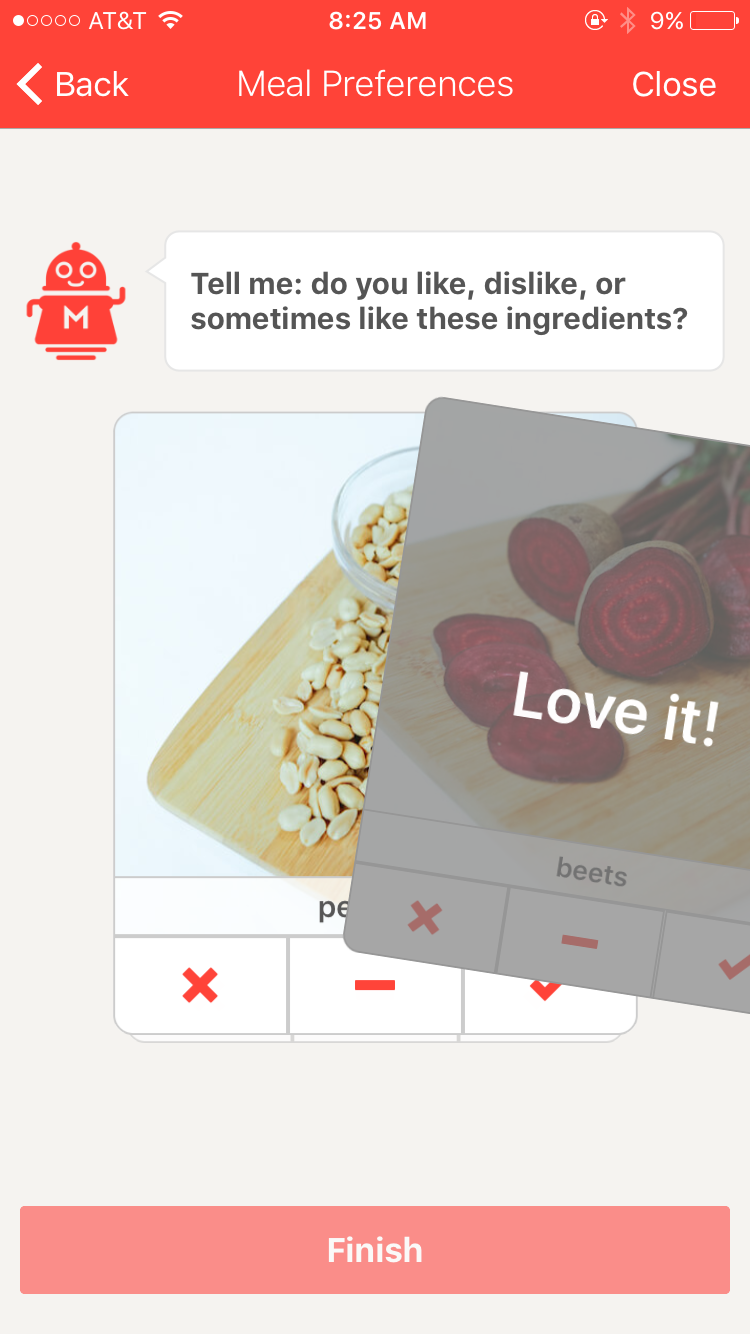 TUESDAY
On the Tuesday after MealPal's launch, I ordered Jrink Juicery…in Dupont Circle. Ugh, I thought. There's nothing available for me in Friendship Heights so I'll have to metro it all the way down and back.
And after each meal, you can review with your comments and if it fits in for your opinion of a light, medium or heavy lunch. And that's awesome because something that might be a light lunch to Maxim or a super active person might not be heavy for me, a 9-to-5 desk sitter.
WEDNESDAY
Today I decided to try something I've never had before. Dangerous, I know. It was bimbap. I feel like I'm the last person to jump onto the Bibimbap trend — and I honestly don't really understand it. Or how to pronounce it.
Does anyone else feel like all of our food lately has been served in a bowl or in a glass? Maybe it's just me and where I eat.
ANYWAYS.
I ordered the Temple Bibimbap from Rice Bar on 15th. Maxim pulled up while I hopped out (I was on my way in to the office for a half-day). It was wicked busy and I was a little apprehensive to just "cut" the line to get me food. But I looked deep in my soul and told myself to just DO IT. I did. All I needed to do was show them the app + tell them my name and it was waiting for me. They'd made it fresh like five minutes prior (it was still hot!). Suffice to say, I was very happy.
As for the food — it was more than enough for me. I would call it, "what to order when I want two meals in one." Super yummy, super fresh. The rice was moist and sticky like it should be. And I was definitely the envy of the office. Take that #SadDeskLunch of chips + salsa (okay, chips + salsa are awesome, but having a proper lunch is a part of being a success. And I'm trying to be less of a shitshow. Honestly, though.
THURSDAY
This was my off-day, technically. There was literally so much food in my bibimbap that I ate it for lunch (like I said, it's two MealPals for the price of one, right?) and added a handful of spinach. I'm really against food waste, and so I always try to eat leftovers until they're gone.
FRIDAY
Yafa Grille — Tofu Bowl. Super fast — no wait (like it should be). It was fast + easy and my tummy was full. Plus, more leftovers. I also got grape leaves because #tgif and my eyes are bigger than my stomach. Think of Yafa as like a more niche Cava Grill. And trust me, I have NOTHING against Cava. Yafa is just smaller and they sell grape leaves. and baklava. And you can watch them make pita.
Final Thoughts: I love MealPal. I will admit that I was super concerned over the number of vegan options that would be available. The launch party didn't have tons of options, and when you order meals, there are no substitutions or modifications. BUT I WAS PROVEN WRONG. AGAIN. I can eat somewhere different every single day and still have new places to try.
I love that the app literally learns what I like + don't like and caters to my needs. I can tell it that I'm in the mood for a medium-sized, vegetarian lunch with Asain hints and BAM — options pop up. And I honestly can not wait to continue using MealPal.
Remember when I told you guys that you need to get off your butts to go and get lunch? Good. Because you do! And so do I! On Thursday, I didn't even go get lunch and instead sat at my desk, like, all day.
But Phoebe, I work through lunch every day.
I get it! I get it! I do the same thing. We're all busy people. But guess what? Getting up and walking to grab lunch (that's already paid + waiting for you) is a way for you to be eating yummy food + getting some exercise. Even 10 minutes of walking is going to improve your concentration and your productivity. Give your butt a rest from the chair. Get some Vitamin D.
pssst. Educate yo'selves here + here.
So here's the deal: I want to give you some free lunch.
And that free lunch is an ENTIRE MONTH of MealPal. All you have to do is follow me on Instagram here + follow MealPal on Instagram here. Then comment on this insta with your favorite desk lunch (+ bonus points if you tag someone who you think should enter)! Winner will be announced Friday, Oct. 7.
Excited? Me too. So get to it, and go get some lunch! Honestly, though.